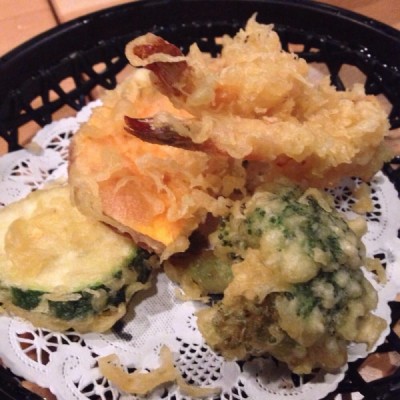 Tempura Dinner
$18.95
---
Six shrimp and six vegetables. Served with rice and miso soup or salad..
ORDER ONLINE
0 customers Tempura Dinner! Leave a review to let us know what you think.
You may also like
--- Served with 18 pieces of sashimi (tuna , salmon, yellowtail, albacore, stripe bass and halibut), negi hama hand roll (chopped yellowtail with green onion), green salad, miso soup & rice. Served with cucumber sunomono or (green salad), vegetable tempura (5 pcs), vegetable gyoza (2 pcs), vegetable cut roll, avacado cut roll, miso soup and rice.